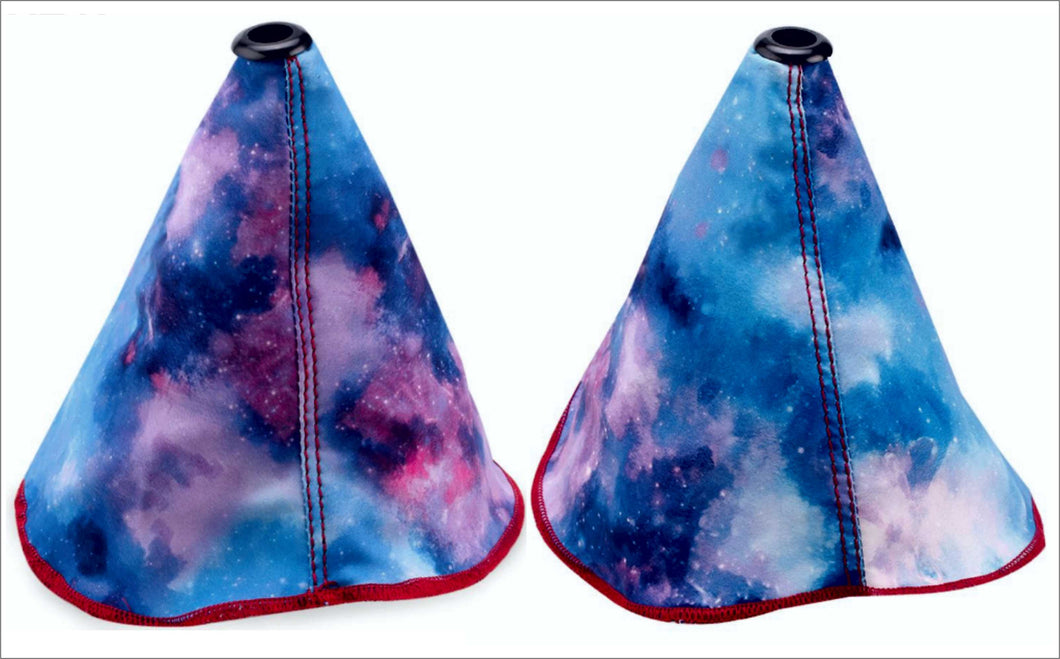 Tie Dye / Galaxy JDM Gear Boot Cover * Universal *
Regular price $29.96 $23.85 Sale
 Why have a stock interior?
These Just landed and going out the door like HOTCAKES!!
People get into your fresh whip expecting something different, is that not why we modify?
Make a change and dress it up with our Gear Boot Cover
Here in the automotive scene we try and stand out,
we try to be different, these cars are a part of us.
Make your car unique add style and give your whip the love they deserve. 
Tie-Dye / Glaxay design with lock ring.
Universal fitments close to direct OEM replacement.
Limited stock, don't miss out !!!